Azerbaijan: North-Western Corridor Tourism Strategy
Azerbaijan
Scott Wayne was commissioned by the World Bank to develop a strategy for connecting the destinations along the north-western "corridor" of Azerbaijan.
This Corridor is the focus  because it provides opportunities for many activities such as visits to natural areas, cultural heritage sights, and visits with carpet producers, traditional meals and community home stays. Some of these activities are offered by small and micro-enterprises, thus generating more tourism helps grow local businesses and spread prosperity for a broader range of stakeholders. And from discussions with public and private sector stakeholders, this Corridor is perceived as offering some of the most attractive and varied tourism products in the country.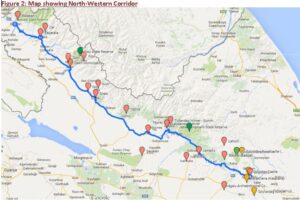 It follows the main highway M4/R9 from Baku westward to Balakan.
The Strategy includes the following:
Value chain analysis of infrastructure, products and marketing, human resources and investment.
An analysis of the strengths and weaknesses of Corridor products based on a clustering of four key sets of "hub and spoke" destinations.
Analysis of the physical and human infrastructure challenges and proposed solutions along the North-Western Corridor.
Private investment policy and investment climate.