Lebanon Mountain Trail
Lebanon
Development of Strategic Plan for the Lebanon Mountain Trail (USAID)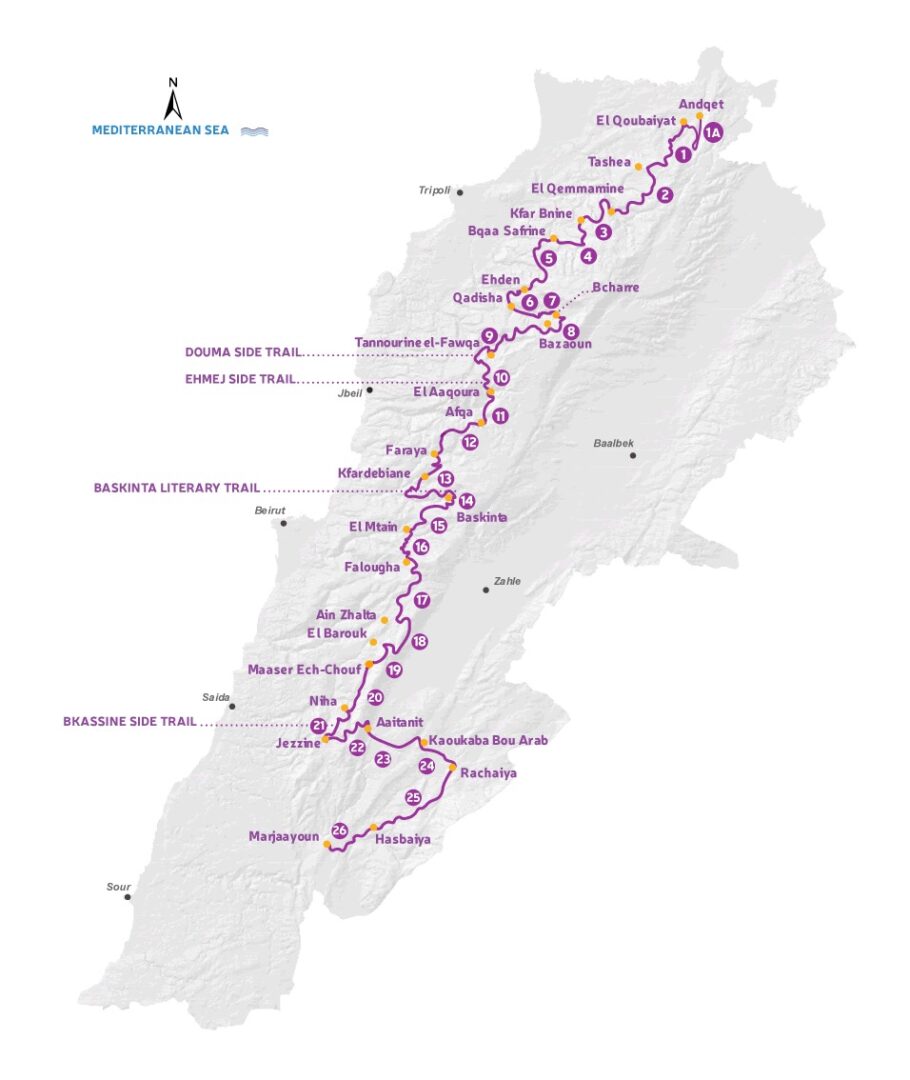 What: Joined with ECODIT and the International Ecotourism Society to conduct a SWOT analysis of ecotourism opportunities in Lebanon and the tourism potential for the Lebanon Mountain Trail (LMT). We provided a detailed analysis, which helped to guide the action plan for the overall development of the LMT.
We focused on the destinations of Baskinta, Tannourine and the Al-Shouf Cedar Reserve, which would be key destinations on the LMT. An assessment of each destination was provided, which identified "missing pieces" and recommended actions for improving the destination as an LMT hub.
Results
SWOT analysis of LMT opportunities.
Detailed assessments of tourism opportunities for Baskinta, Tannourine and the Al-Shouf Cedar Reserve.
Recommendations for trail delineation.
Recommendations for guide training.
Recommendations for tour operator certification.
Assisted with recruitment of international journalists for articles about the LMT – -Wanderlust magazine, Islamic Tourism, and National Geographic Geotourism website.
Background
The Lebanon Mountain Trail (LMT) is a 350-plus km national hiking trail extending from Al Qobaiyat in the north ofLebanon to Marjaayoun in the south.  The LMT is an example of the determination of Lebanon's mountain communities to conserve and showcase their unique natural and cultural heritage.  It offers a beautiful example of the commitment of the Lebanese people to life, and to rebuilding and developing their country.  The LMT helps expand economic opportunities in rural areas of Lebanon, mobilize volunteers, the youth and community groups for a worthwhile cause, and promote governance at all levels.  By fostering responsible tourism, the LMT offers sustainable sources of income to dozens of communities along the trail, as well as a healthier environment and an alternative lifestyle for lovers of nature and discovery.