Post-conflict Karabakh Sustainable Tourism Development
Azerbaijan
What
Scott Wayne was commissioned by the World Bank as part of a technical mission of "Support for Recovery and Peacebuilding Technical Assistance" that included a project titled "Improved Livelihoods for Internally Displaced Persons in Azerbaijan." Working with the Office of the Special Representative, the activities included the following:
Collecting information and data concerning the challenges and opportunities of sustainable tourism and cultural heritage as a source of economic development for Karabakh.
Development of a "roadmap" for assisting sustainable tourism development in Karabakh and helping to activate a strategy for the region.
Synchronizing the tourism and cultural heritage analysis with the other project tracks: a. Operationalizing Smart Villages in the South Caucasus and b. Establishing a Management Information System for the region.
Results:
Multiple areas of need were identified for developing sustainable tourism towards longer term aspirations and plans of recovery, restoration, and the development of Karabakh into a thriving cultural and ecotourism destination.
Case studies of post-conflict tourism were provided:
Bosnia-Herzegovina
Lebanon
Rwanda
Kosovo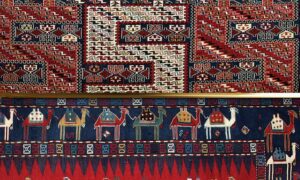 Note: The geographic designations used are what are currently being used by the World Bank.