Rwanda's Proactive Tourism Policy: New National Park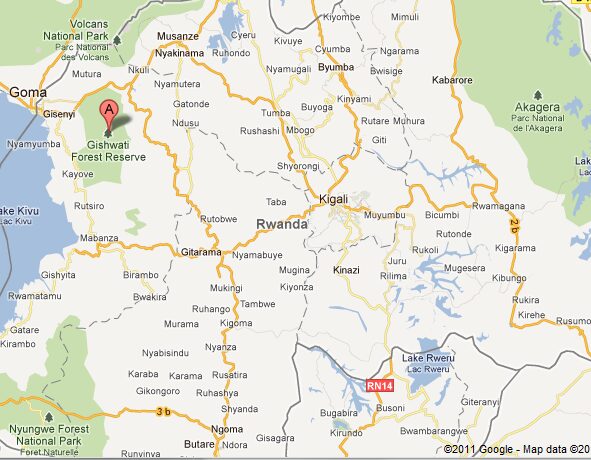 Rwanda's Proactive Tourism Policy: New National Park
Rwanda is actively working to grow its tourism sector in as sustainable a way as possible and the efforts are succeeding. Gishwati Forest is known as the Forest of Hope, a forest that epitomizes Rwanda's commitment to conservation, reforestation and community development through ecotourism.
HIGHLIGHTS
Over several decades, Gishwati Forest became nearly completely depleted due to large scale cattle ranching and refugee resettlement. By 2001, only 1500 acres of the original 250,000 remained.
 In 2007, President Paul Kagame and the Great Ape Trust chose Gishwati as the site of a new national park and launched the Gishwati Area Conservation Program (GACP). In 2010, the Rwandan Ministry of Lands and Environment endorsed the establishment of a 30 mile forest corridor linking Gishwati to Nyungwe National Park.
In October 2011, the GACP presented a pilot tourism program. Today, the Trust reports that 20 chimpanzees have been identified and the Forest now comprises 3,665 acres. The program will offer guided hikes and visits with handicrafts producers, traditional healers and beekeeping.
Gishwati is being reforested as part of Rwanda's policy of active reforestation, which aims to have 30% of the country covered by 2020. To achieve this, the Ministry for Forests and Natural Resources has embarked on a massive tree planting effort – over 67 million tree seedlings will be planted.
For more information contact: Philibert Ndandali, Senior Promotion Officer, Rwanda Development Board (RDB). Cell: +250 788 684804 (Rwanda) during the World Travel Market or + 44 7572 091962 (UK). Email: philibert.ndandali@rdb.rw